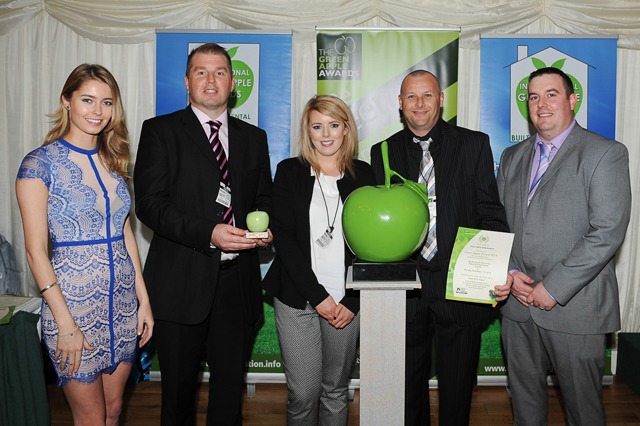 2014 Green Apple Award – Langhope Rig Wind Farm
Gael Force Renewables (a JV Company formed by William & Henry Alexander (Civil Engineering) Ltd, Mclaughlin & Harvey Ltd & Barr ltd) have received Bronze at the 2014 International Green Apple Awards.
Langhope Rig Wind Farm is a highly sensitive site where tributaries & drains flow into Langhope Burn, part of which is a Special Area of Conservation (SAC).  The company initiated many measures including sustainable drainage, water testing, carbon reduction and even a bridge designed to allow Otters to pass, all of which demonstrated outstanding commitment to environmental best practice.